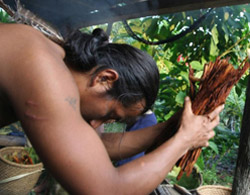 Agustin Jesus Grefa Licuy
founder of the organization, indigenous indian from Kiwcha tribe
Augustin Allpa Grefa was born in the Amazon rain forest in Ecuador. He has four brothers and five sisters. He comes from an indigenous tribe Kichwa from community Rio Blanco (Yurak yaku = White River) that has about 250 members. Since childhood, his parents and grandparent to be of help to those in need while being in accordance with his heart and inner guidance, his self. At the same time as respecting nature, universe and the present energies.
Nowadays, Agustin can see the impact of the developing civilization on his home, alas the rain forest. He is trying to find a balance between the progress of developing civilization and the protection of the nature thus showing us all that if we come together with our efforts, we can make it happen.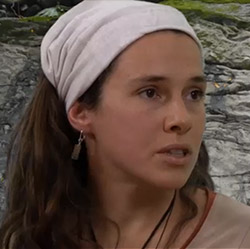 Michaela Grefa Licuy Juraštíková
Co-founder of the organization
Misha is Agustin's wife. She studied physiotherapy at Charles Univerity, 3 years Shiatsu program and Chinese medicine focused on medicinal herbs which creates a diverse knowledge base working hand in hand with her husband Agustin. Since she was a little girl, she was seeking harmony in the world. Her idea about living is: " If I am a good person, I can give a good base to my family. The more families convey fulfilled lives, the more my whole-life desire can come true. I strive to live with respect to our Mother Earth. In the world where people and other beings help each other with loving kindness and understanding. The life is full of exams and I am trying to find the balance and help, at least a bit, to the nature through supporting the rain forest protection."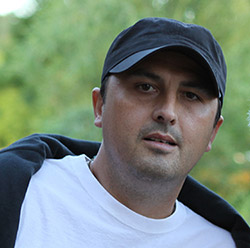 Štěpán Holub
Coordinator
Stepan was born in Jihlava, Czech Republic. He met Agustin, Misha and Tomas Mach during ceremonies with Amazonian medicin and he felt an urge to help. So, he is helping and give thanks to him for being able to.
Riki Watzka
Web and graphic design
Riki comes from Ruzomberk in Slovakia, but currently live in Prague, CZ with his wife and two kids. Although he studied biology, he enjoys light and colors more. Human potential development and human mind are other themes that interest Riki. He prefers to work on projects that strive to help and respect our Mother Earth. "Amazon forest has to live by its own, naturally, we won't be able to survive long without her."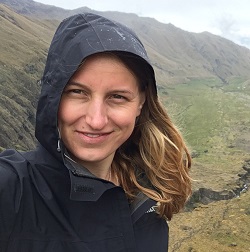 Mariana Vahalova
Production Manager and project supporter
Traveler and a global citizen who loves horses and acroyoga. Mariana comes from small mountains of Czech Republic but currently lives nomadic life with a base in New York, where she works as production manager for film shoots. During her visit to Misa and Agu in the jungle in winter 2017 she could learn about the urgent situation and threats to the jungle from mining and maltreatment of the nature and decided to look for all means of support to protect the jungle, help raise awareness and preserve the wisdom of the Elders.