"Fundraising money for land with lagoon successful!
In March 2019, we started a fundraising campaign to help us get rest of the funds to finish the purchase of the second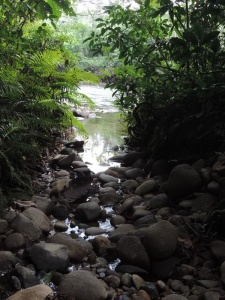 land of our non-profit Zivot postaru and legalization of the land. Using
gofundme.com
, within one month we have raise incredible $6,405 USD, which even superseded our goal amount of $6200 USD.
Raise money was used for example to pay for Land of registry fees, where Agustin had to go twice, because they forgot to mention that the lagoon intersect TWO land areas, not just one. It has been also used to pay geodesist and the connected expenses, to pay fees at the local authorities, notary and the lawyer. Agustin and other people who have been working nonstop on the finalizing of the legalization of the purchase have been working countless days on this, and their effort is almost at the finished! Today, April 23rd is the last verification land sectioning and within a month the land will officially belongs to Zivot Postaru to be preserved for future generations.
We would like to now thank all the contributors for their generous donations, it means a lot to us. Seeing what happens when people unite in their efforts, donating what they can – all those drops that fill the pool and succeed with out common goal, is so inspiring and encouraging our efforts and spirits. Thanks to all of you, people with good hearts, we are able to protect and conserve another part of important ecosystem in the primary Amazon rain forest. We cordially invite you to visit us in the jungle so that we can make a trip to the two lands of Zivot postaru."